FONDEMOS is an international organization promoting democracy, public and private liberties and the rule of law on all continents.
Our core purpose is to provide to those who strive to foster democracy in their societies the tools to help them achieve their objectives.
Action philosophy
The founders and promoters of FONDEMOS are driven by the belief that the best political system capable of providing personal as well as collective development to any societies is a Liberal Democracy.
Convinced that any people should have the right and the opportunity to develop such a system, they reject two equally damaging approaches:
Adventurism, when despair and anger spark internally improvised revolutions or counterproductive foreign interference, both leading to chaos resulting from the lack of solid foundations.
Acceptance, when fear and ignorance from within a society combined with the comfortable belief from the outside that some societies are not culturally fit for democracy, prevent any changes.
FONDEMOS believes that it is the civil society that should be the main actor of the democratization process.
President :
Jean-Renaud FAYOL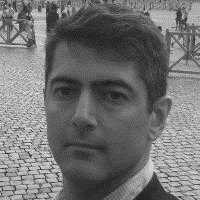 A graduate from the ESM Saint- Cyr (the French Military Academy) Jean-Renaud Fayol has assisted and advised political opponents in their struggle against autocratic regimes since 1996, particularly in Asia and Africa.
He also manages several consulting firms supporting companies in complex markets (risk management and business diplomacy).
Jean-Renaud is a frequent contributor and lecturer for several higher education institutions. He conducts research on two specific areas: intelligence, economic intelligence and political forecasting on the one hand; political resistance, insurgency and democratic transition in emerging countries on the other.
Vice-President :
Etienne Dubern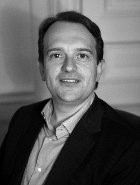 For the past 25 years, Etienne Dubern has been an expert analyst on political and security dynamics, first in the French intelligence community and then as a private consultant.
His primary interest is the study of the main drivers and incentives of political players, the role of communities and minorities, as well as the promotion of constructive projects and role models. Mostly operating in complex and fragile environments, he remains deeply skeptical of any self-absorbed technocratic approaches and favors instead initiatives from civil society.
He has extended work experience in such regions as the Balkans, Sahel and the Maghreb in the fields of peace making and stabilization operations, advisory missions and assistance projects for both companies as well as international institutions.
Etienne is a graduate of the Institute of Political Studies of Aix (Science Po Aix) where he has been teaching for over 10 years.
General manager :
Anne-Sophie Ducreux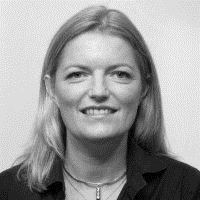 A graduate of public law, political communication and political science at Science Po Paris, Anne-Sophie Ducreux has served as a policy advisor for more than 10 years in crisis torn regions such as Balkans and Africa.
She has worked at the French Ministry of Foreign Affairs and in various international organizations: the Organization for Security and Cooperation in Europe (OSCE), the United Nations and the World Bank.
She regularly speaks at the Ecole Nationale d'Administration in Paris (ENA).